Kentucky Eye Care was founded in 1899 by Dr. Adolph O. Pfingst. We were the first, and therefore are the longest operating,
ophthalmology practice in the state of Kentucky.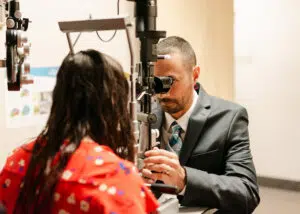 But don't be led to believe that means we're dusty! Our doctors are the most distinguished eye care professionals in the region and our practice utilizes some of the most current eye care technology available.
With five locations, a wide variety of services and easy appointment scheduling and confirmations, we are your most practical choice for a family eye doctor, providing one-stop eye care for all.
Request an appointment, and you'll soon see the difference in care at Kentucky Eye Care.
You can view our patient testimonials here.