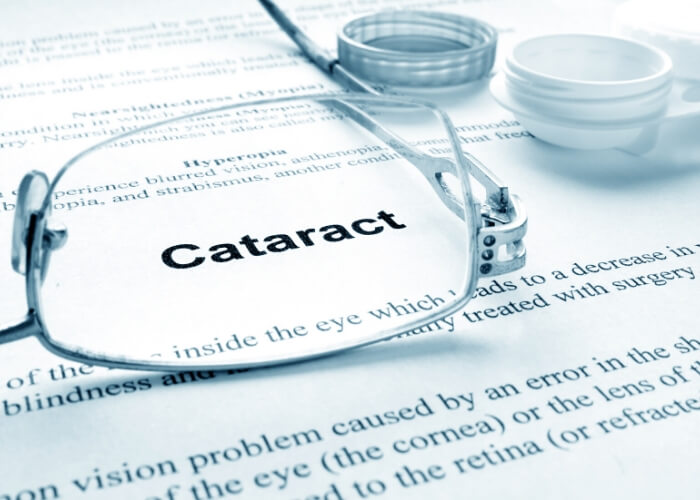 Cataracts, which are cloudy lenses in the eye, are the most common cause of reversible blindness in the world today. In the early stages, blurred vision caused by cataracts may sometimes be treated by glasses. However, when the cataract becomes severe, only surgery can restore vision.
The Kentucky Eye Care team of surgeons offers a variety of cutting-edge procedures that involve the use of advanced femtosecond laser technology, allowing them to not only treat your cataracts but reduce or eliminate astigmatism as well. Our surgeons make extraordinarily precise incisions through which your cloudy lens is broken apart, removed and replaced with an artificial lens, decreasing your dependency on glasses, contacts or bifocals. Until now, standard cataract procedures and custom cataract surgeries were performed manually where the surgeon used a blade for all of the incisions and other portions of the procedure. With the introduction of the first FDA-approved custom cataract laser, the LenSx® femtosecond laser, surgeons at Kentucky Eye Care now have the ability to create incisions and reduce astigmatism without blades.
These laser-made incisions are more accurate and precise, thus eliminating some of the variables that have complicated cataract surgery in the past. Recent results show that the laser is up to 10x more precise than manual techniques for portions of the cataract surgical procedure. This accuracy and precision make visual outcomes more predictable.
Some of the benefits of having laser-assisted cataract surgery as opposed to traditional cataract surgery include:
An eliminated need to use a blade to make incisions
A lesser chance of developing corneal edema
Improved or eliminated astigmatism
Reduced need for glasses post-surgery
Less room for human error because of the LenSx® computer-guided technology
Ready to see more clearly and say "Goodbye" to cataracts? Request an appointment to learn more.