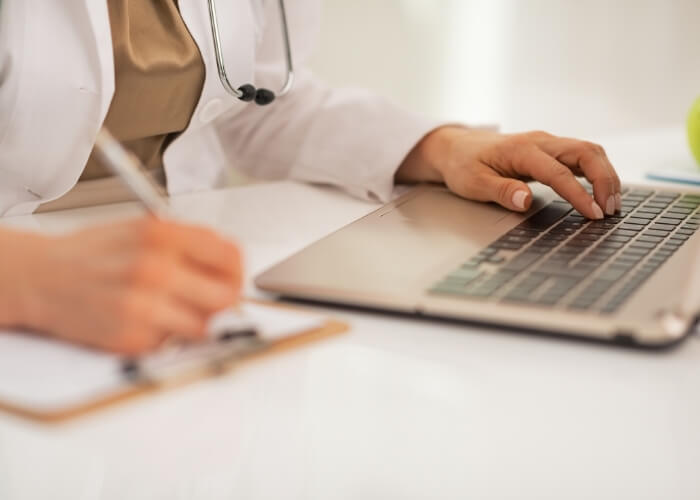 Visit our Online Scheduler to make an appointment at one of our five convenient locations, or call 502-896-8700, Option 1 to speak with one of our friendly Appointment Specialists. If you are calling from outside of Louisville, feel free to use our toll-free number, 800-896-8656. Please keep in mind that we cannot offer a medical opinion regarding your condition without performing an examination.
If you're coming in for a complete, annual exam, please plan to be in our office for an estimated hour to an hour and a half. Before your appointment, please check with your insurance company to verify if you are covered under a vision care or medical eye care plan. When you come for your appointment, be prepared to pay any deductible and/or co-insurance as identified by your insurance plan.
What to bring to your appointment:
Insurance cards
A list of your current medications and dosage
Your glasses & contact lenses
If we participate with your medical insurance carrier and your policy covers the service you receive, you will need to pay only your deductible or co-pay amounts at the time of service. We will bill the insurance carrier for the remainder. If you have a special vision care rider or insurance plan and we participate with that plan, we will file claims for you. If we do not participate with your plan, we may be able to file claims for you or assist you in filing your claim. For more information contact our Billing Department. You will be billed for any charges denied by your insurance company and you are responsible for payment.
Note that there is a $35 refraction fee, required by our physicians, that is typically NOT covered by most insurance plans or Medicare. This non-covered expense is payable at the time of service. A refraction is a diagnostic test that measures each patient's visual potential and function. This diagnostic test is required by our physicians to make medical decisions for treatment plans.
Medicare does NOT cover routine annual eye exams or the $35 refraction fee. Medicare also does NOT cover certain other supplies and services such as contact lenses, eyeglasses, surgical supplies or injections. Kentucky Eye Care cannot act as an intermediary between you and your insurance company. Please contact them directly for explanation of any denied charges. If you have NOT met your Medicare deductible, full payment is due at the time of service.