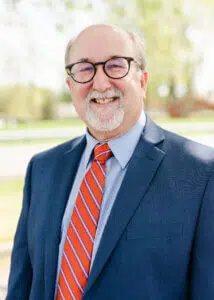 Dr. Jeffrey Partain is a native of Flint, Michigan but has spent the past 35 years living and practicing optometry in Louisville, Kentucky. He received a Bachelor of Science in Chemistry from the University of Michigan-Flint. He then graduated cum laude from the Illinois College of Optometry with a Doctor of Optometry degree.
Dr. Partain practices primary care optometry including routine vision exams, diabetic eye exams, contact lens fittings and the treatment of many non-surgical eye conditions.
Dr. Partain is married with two adult sons and one beautiful granddaughter. He enjoys music, sports, travel and dining out.